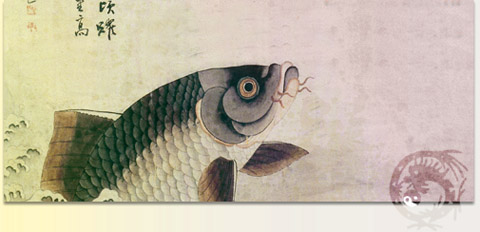 The dream of Admiral Columbus was to find those extraordinarily rich lands of Cathay (China) and Cipango (Japan) of which Marco Polo spoke in his "Book of Wonders", written in 1298. Also dreaming of reach these distant regions, missionaries and soldiers, merchants and adventurers traveled towards the Far East.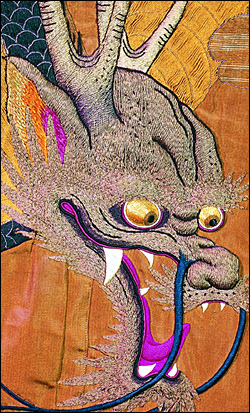 Dragon.
Detail of embroidered silk.
Qing Dynasty (1644-1911).
Father Andrés de Urdaneta and four other Augustinians arrived in the Philippines in 1565, thus becoming the first missioners of the islands. Martín de Rada and Jerónimo Marín, also Augustinians, traveled to China in 1575 as part of a delegation; they were the first Spaniards to visit the "Country of the Center". The Augustinians Francisco Manrique and Mateo Mendoza arrived on the coast of Japan in 1584. For four centuries, more than 3.000 young men continued to trace their footsteps; 2.000 of them would leave from this house of Valladolid.
The fruit of this long and intense missionary adventure is the Oriental Museum, founded in 1874. It is situated in the Royal College of the Augustinian Fathers, built in 1759 after plans drawn up by Ventura Rodriguez. The museum in its current arrangement was inaugurated by Their Majesties the King and Queen of Spain, Don Juan Carlos I and Doña Sofía, on October 12, 1980. It consists of 18 rooms of Japanese, Philippine, and Chinese art, making it the finest collection of oriental art to be found in Spain.